So, today was a presentation of this British cosmetics brand, and I must say - I am completely overwhelmed! Since I am a metalhead in my soul ( :D ) this "makeup of the night" seems perfect to me. Well pigmented, beautiful packaging and a numerous variety of shades. Love, love, love!

Mimara museum was the perfect place to present Illamasqua. Candlelight, decorations, pictures and a whole bunch of makeup everywhere - like a makeup heaven.

Alex Box, one of the founders of Illamasqua and a makeup artist is an extremely nice and so talented! A person can learn so much from her, she truly inspired me with her words, which I will roughly paraphrase here:

-

Makeup should be a reflection of your inner ego or a mask which you put upon yourself if you wish to transform.



- You shouldn't be suppressed by conventional methods of applying make up. Explore and experiment.
- Face is your canvas, treat it like it.
That's at least how I interpreted her words. :)
Anyhow, it was a great experience. I forgot to take my compact shitty camera, so I'll borrow some pics.

The store is about to open soon in Zagreb - I'm already making some wishlists! :) I will definitely buy a nailpolish, blush and some eyeshadows. And a foundation. And a contour powder. And cream blush. Okay. I WANT EVERYTHING. :D
The prices are not defined yet, but it will be in the middle section of the range, if you take L'Oreal to be in the bottom and Chanel in the top. I presume nailpolishes will be about 110 kn, blushes about 150 kn, foundations around 200-250 kn, lipsticks about 130 kn.
Must start saving!

:*

A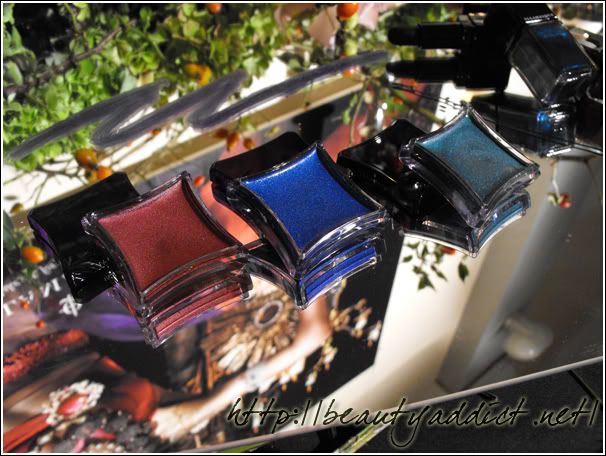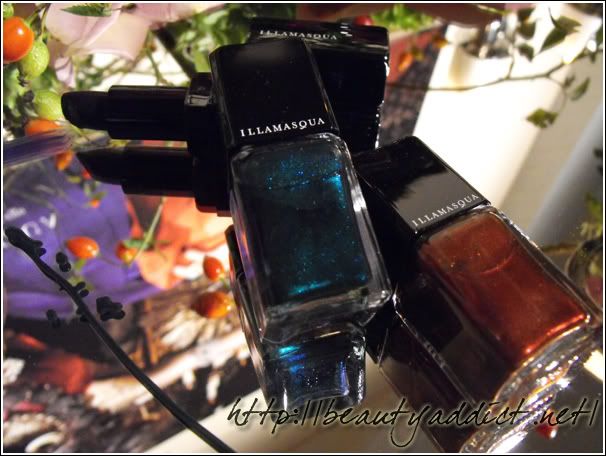 photos with courtesy of

Beautyaddict.net :*

ps. I got satin primer and an eye shadow, I'll put pics of the products tomorrow! In addition to this pics, beautiful Katarina from Fashiongossip will send me some pics, and I'll put them up. :)

Also, special thanx to PRiredba, you're the best, guys!